Pair of Custom Hood Names 3.5X23"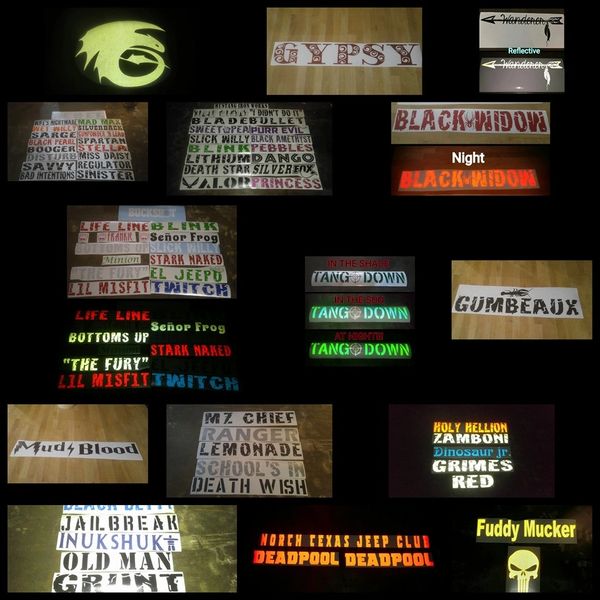 When choosing your color please choose from either Standard Vinyl or Reflective Vinyl.
If you select a Reflective Color and a Standard Color, the Reflective Color will be made instead of the Standard.
While we try to ship most items within 2-3 business days, please allow up to 10 business days for items to ship.

Please choose between Club Font, Surprise Me, and Custom Font.
Club Font is the font we use for the windshield banners
Surprise Me, we will create something custom and special for you
Custom Font, you pick a font and enter it in the box, if that font cant be done we will pick something very similar for you.